pyramid contracting
Landscaping Done Right
From grounds maintenance to interlocking and landscaping design, our team is devoted to providing you the highest quality possible
Welcome To Pyramid Contracting
Your landscaping design & sodding experts
Pyramid Contracting Inc. has over 30 years of experience and we are truly a business built by referrals.
We believe that when your property looks good, so do we.
We have the expertise to handle any problems that arise and the capability to make fast, knowledgeable decisions to ensure that your project is done both quickly and with the highest quality. We specialize in Irrigation Systems, Landscaping, and Sod Replacement in Erin, Hillsburgh, Orangeville, Guelph, Caledon, Brampton, Mississauga and Milton.
We welcome Property Management companies both large and small to discuss their particular requirements with us.
Our aim is to reflect as closely as possible the look and feel of the client's home so that there is a strong visual relationship between the inside and outside spaces. We often work closely with exterior designers to ensure that.
From the very beginning, our focus has been attention to detail, professionalism, and superior customer service in all that we do. We are a full service landscape design/build and management company, and commercial grounds management.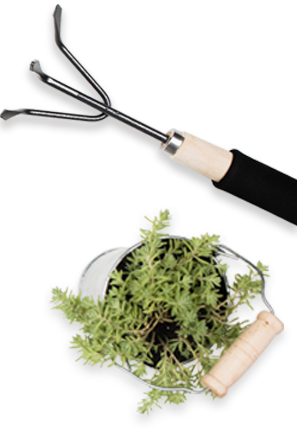 how can we help you today?
Our Services
Learn about the landscaping services that Pyramid Contracting has to offer
jobs We Have Done
Featured Projects
See some of our latest projects of interlocking, landscaping design, stonework and more...
THE BEST QUALITY
Why Choose Us
Pyramid Contracting is a full-service landscaping company. Our established system allows us to deliver cutting-edge lawn care and landscape solutions to residential and commercial clients. 
For over 30 years we've been offering best in class ground maintenance and landscaping services to families and businesses in the GTA. Our passion is to exceed clients' expectations for quality of service and price.
WHAT CUSTOMER SAY
Testimonials
We pride ourselves on making sure every client is 100% satisfied. Here's what a few
of our clients say about us...
"We continue to use Pyramid Contracting Inc. for our landscaping/snow removal service for the properties. As you can imagine, dealing with residential maintenance can be rather trying at times however; Pyramid Contracting has always provided us with professional, prompt service and has ensured the properties are well maintained.
"Pyramid Contracting is an approved vendor in good standing with the City of Brampton Parks Department. Services rendered include play equipment installation, repairs and landscape construction work that have been delivered in a timely professional manner.
"Just wanted to take a moment and send you this note to sincerely thank you and your crew for the top quality job this past summer involving the landscaping project for our new pool. Both you and your team were punctual, accessible, respectful and did top quality work. We are completely satisfied with the end product.
Jennifer and Achilles Pelitis